Volunteering Information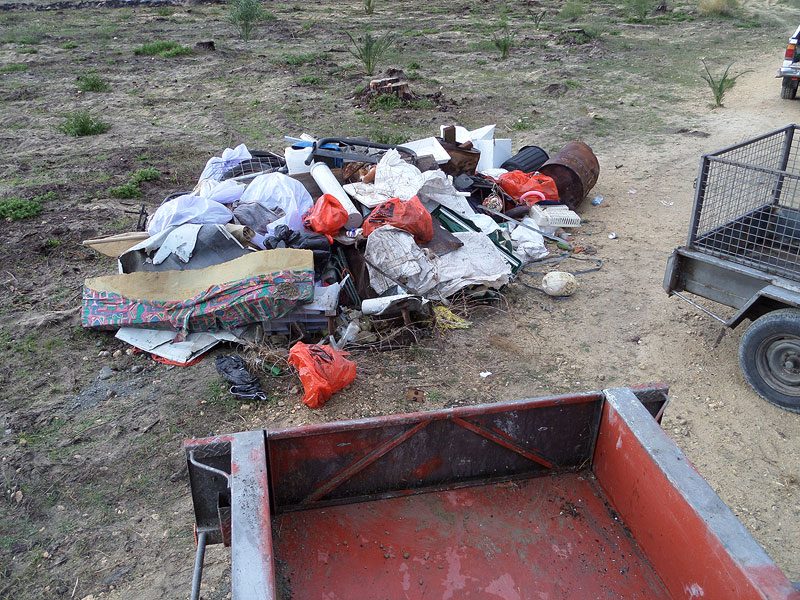 The Wilbinga Conservation Park is managed by Parks and Wildlife Swan Coastal DBCA, so when people are out and about in Wilbinga and they end up helping to clean up any rubbish they are in fact helping to sustain access into Wilbinga working as DBCA volunteers, so they are in fact part of the management plan of Wilbinga.
Due to the COVID 19 epidemic, we have not been able to run our usual annual cleanup of Wilbinga.
The volunteer hours collated during the one-day cleanup off-sets to some of the Districts funding and without that funding it makes life that bit harder for Parks and Wildlife to manage Wilbinga to maintain sustainable access with our assistance.
So if anyone has done any cleanup of Wilbinga be it a group, club or individual effort for the year, that is from the end of June last year to the end of June this year, can you please contact us http://www.wilbingashackscrew.com.au/contact-us to request the relevant DBCA volunteer forms, fill them in, scan them and then send them back to us as an attachment at This email address is being protected from spambots. You need JavaScript enabled to view it..
There is a bit of reading to brush up on from DBCA, all that reading material can be found from their website here;
https://www.dbca.wa.gov.au/parks-and-wildlife-service/volunteering-with-parks-and-wildlife - it is important to get familiar with what is expected as a DBCA volunteer.
Many thanks for helping to keep Wilbinga open for responsible and sustainable outdoor recreation.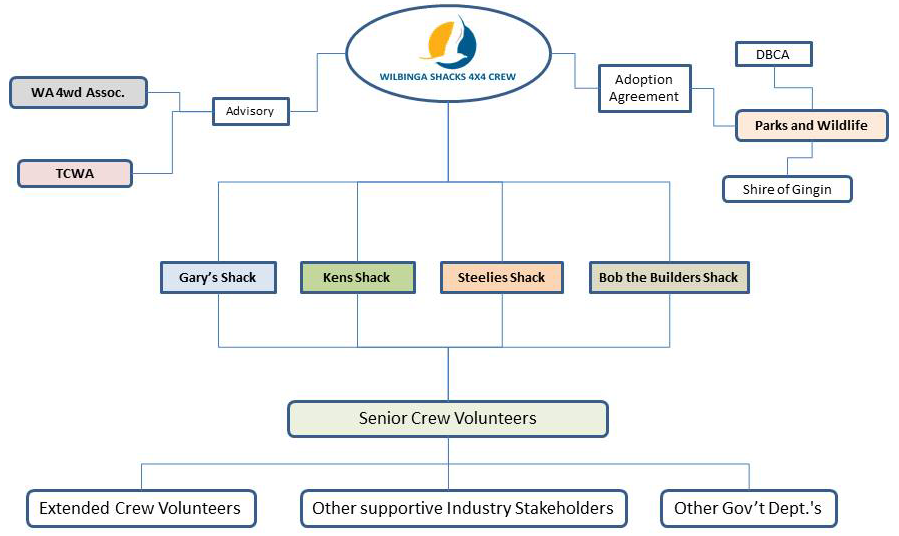 Trespassing - Moore River Company Pty Ltd
This information below is designed to hand out to those that do the idiotic - moronic thing and enter into a working cattle farm north of Wilbinga Conservation Park.
Moore River Company operates a cattle farm on its land and any unauthorized person found on its property is trespassing.
Trespassing on our property impacts;
Management of livestock - because of the destruction of fences and gates our livestock is on beaches, river reserves and the Wilbinga Conservation Park;
Livestock become significant hazards for motorists especially at night;
By trespassing on its property you impact on its farming operations;
Conservation management of sensitive coastal sand dunes systems and river foreshores;
Littering;
Fire risk from campfires and from motor vehicles.
Our property is patrolled by Seth Security.
In addition, we have camera surveillance at various locations.
By being on our property you have committed an offense.
Failure to properly identify yourself when on our property is an offense.
Your name and vehicle registration number have been taken and will be provided to the Police to follow up action.
Refer to the map below to assist you in identifying private land to the south of Moore River and to the Northern boundary of the Wilbinga Conservation Park.
Frequently Asked Questions
Disclaimer: The answers to these questions could change as strategies change to meet with continual improvements by recognised third parties.
The answers given are considered correct at the time of posting.
---
Question: Will there be a 2020 May annual cleanup of Wilbinga? (The Crew)
Answer: Unfortunately no due to the COVID19 pandemic. Parks and Wildlife officials will not risk any of there people to support this year's clean up, so the cleanup has been postponed to 2021 in May pending a vaccine.
---
Question: Can I be a 'dickhead' in Wilbinga?! (The Crew)
Answer: Being that there are many others that responsibly recreate in Wilbinga, any anti-social behavior that you may upset other visitors to the Wilbinga Conservation Park will be absolutely frowned upon and you'll possibly get reported by other visitors to the authorities.
---
Question: Do road rules still apply anywhere in Wilbinga? (The Crew)
Answer: Absolutely, yes they do!
---
Question: Can we get to Wilbinga through Two Rocks? (Andrew Baxter)
Answer: Technically no, you cannot. Though you could make an application to the City of Wanneroo in an attempt to have them encourage the property owners/land developers to allow access through to Wilbinga. The Crew has no influence over the Two Rocks area with the City of Wanneroo but we are aware of their bylaw rulings. Ideally having the property owners/land developers agree to an adoption of that area by a club or a social media group to better manage their risk at no cost to COW or property owners/land developers may pay dividends for access, keeping in mind there are four property owners to deal with up there. Basically the same as what the shacks Crew have achieved for Wilbinga with Parks and Wildlife. You may need to consider forming a working group for such a venture.
---
Question: Can I leave my leftover rubbish on the beaches, the dunes, or the bush area such as soiled nappies smoldering in a campfire? (The Crew)
Answer: HELL NO! If you can bloody well take it in, you can bloody well take it out with you, ya lazy bastards! Put us out of a job organising annual cleanups for crying out loud, we'd rather be fishing.
---
Question: What is the recommended tyre pressures for Wilbinga?! (The Crew)
Answer: This very much depends on the construction of tyre, the weight of the vehicle but a good starting point for all is approx. 14psi for the average family-sized 4wd such as a Prado or Pajero, Heavier the vehicle you may have to go higher a couple of PSI, lighter such as a Jimnie, you may find yourself to 10psi. Its the footprint, length of the tread that makes the difference. Re-check when you get to the beach as pressures do expand with heat. Minimise the chop-chop, please - sick of the chop-chop out there. Get the momentum right as some spots there is no traction, a waste of time chasing the traction where there is none.
---
Question: Can I drive or ride my un-licensed motor vehicle in Wilbinga? (Richard Nicholls)
Answer: No you can not, all vehicles must be licensed and insured.
---
Question: Is there an area map that shows where I can go, please?! (The Crew)
Answer: Yes there is - http://www.wilbingashackscrew.com.au/wilbinga-map,
---
Question: Can I drive over virgin bushland?! (The Crew)
Answer: If you want to see the closure of Wilbinga, be a dickhead and go right ahead. No ya bloody well can't. You MUST remain on the formed 4wd tracks.
---
Question: Who has right of way when traversing the formed 4wd tracks?! (The Crew)
Answer: To minimise environmental impacts, ALWAYS the larger convoy of vehicles have right of way, with that said try and minimise vehicle convoy sizes with the clubs and social media groups, please!
---
Question: Should I run a sand flag on my vehicle?! (The Crew)
Answer: HELL YES! Please!
---
Question: Can I enter Wilbinga on a declared total fire ban?! (The Crew)
Answer: NO, because according to Gingin Fireries the 4wd tracks in Wilbinga are not sufficiently cleared enough to allow access on a total fire ban!
---
Question: Can I enter Wilbinga on a declared harvest, hot works, vehicle movement ban?! (The Crew)
Answer: NO, because according to Gingin Fireries the 4wd tracks in Wilbinga are not sufficiently cleared enough! Generally speaking, when a total fire ban is declared so too will a harvest, hot works, vehicle movement ban. Both fire bans are initiated by different Government bodies.
---
Question: Can I enter Wilbinga on a long weekend during the summer months and even camp out there?! (The Crew)
Answer: No you cannot, this would include Australia Day long weekend and even Boxing Day and New Years Day. Why?! Because the Shire of Gingin who envokes a Harvest, vehicle movement ban, they simply do not have enough resources over long weekends to fight fires effectively that may be caused by idiots that light campfires during a fire ban season. The small minority stuffing things up again.
---
Question: Can I camp at Wilbinga, either in the dunes or on the beach? (Henry Hendrix)
Answer: We get this question asked of us quite frequently and there is some confusion attached to the answer to this question due to multiple interests in managing the Wilbinga Conservation Park and the area of UCL. The short answer technically is no, there is no camping according to the Shire of Gingin. However, Swan Coastal District Parks and Wildlife that manage Wilbinga with whom we have an adoption agreement with, their take on overnight camping is it will be tolerated if for only one night and the camping is achieved responsibly. The Crew have been asked to take on a role as caretakers of a designated camping area within Wilbinga but we are reluctant to take on such a task given the upkeep and maintenance of such a facility, Talks are still in progress in finding a suitable site and a club or group taking on the role of caretakers. No one has agreed yet to even take a look at such a proposal at caretaking a campground within Wilbinga in a voluntary capacity - there would be a lot of manual labor work involved on a continual basis. At least one location has been considered for this purpose. Just to reiterate, camping is still at your risk and you could be asked to move on by rangers out there.
Just to understand the beaches in Wilbinga, the beaches are not part of the Conservation Park and not under adoption but the Crew does play their part in trying to keep the beaches clean as well. It's pretty much no man's land in that it is meant to be managed by Lands and Administration. So really, no issue actually camping on the beach itself below the high tide mark.
We hope all of that makes sense now.
---
Question: We used to enter from Two Rocks years ago we now go Military Rd, is there another way in beside that? (Misty Roberts)
Answer: Yes, there are two other official entry and exit points from Indian Ocean Drive. We have taken the liberty of updating the area map to show these points via green pins on the map. http://www.wilbingashackscrew.com.au/wilbinga-map.
Rig Road is tricky that way now as part of the track on the way in on the top of a particular hill has been bulldozed over in an attempt to stop the morons from crossing the fence line into private property, the small minority of idiots stuffing things up again. We certainly don't blame the farmer for modifying the track in an attempt to look after his property interests of 300 cattle. We don't want that cattle getting into the Conservation Park. The other way is via Wilbinga Grove. So yes, there are two other entry points further up the coast. If a visitor would simply air down and slow down on Wilbinga Road entry it wouldn't be so dammed corrugated. We are sick of the corrugations, to be honest. Don't understand why some need to travel at mac five to get to the beach on full tyre pressures, the beaches are not going anyplace soon.
---
Question: Is the Wilbinga Shacks 4x4 Crew an official club?! (The Crew)
Answer: Definitely not. To understand the Shacks Crew structure is to take a look at its actual structure, http://www.wilbingashackscrew.com.au/home/structure. All four Shacks were constructed some 60 years ago by the original pastoralist that managed this land and these Shacks have been passed down from one generation to the next. In 2008 a State Government decision was made to turn the Pastoral lands into a Conservation Park to be managed by Parks and Wildlife. The Shacks Crew are now part of the 'Strategic Management Plan' of Wilbinga as Parks and Wildlife (DBCA) volunteers.
---
The Shacks Crew would like to thank all those that have helped with the "DBCA adoption project" of Wilbinga this year (2019), not just the volunteers that came out on a wonderful day in May but everyone continuing to do what is necessary to keep the Wilbinga Conservation Park in good shape for years to come.
For all those visiting the Conservation Park over the festive season and we know most of you do all of the listed items, but if you or the social media group or club you are a part of could please promote these basic itemised things to others that may not be aware, we would really, really appreciate it.
Ok, there are three main entry and exit points, please use the correct ones, heading up from the South;
Wilbinga Road (not the one almost opposite Military Road, the other one a tad further north);
Wilbinga Grove;
Rig Road.
Please seriously consider these items to take with you for safety reasons, to make your visit that bit more enjoyable and pleasant;
Tyre gauge;
Tyre compressor;
Tyre deflator/s;
Spare tyre valves;
Appropriate vehicle recovery points;
Max Trax or similar;
Exhaust Jack;
Equaliser strap (Bridle);
Snatch strap to the load rating of your vehicle (Min is 8000kg);
Damper to place over the snatch strap when recovering vehicles;
SAND FLAG! Cannot stress this one enough;
UHF Radio – 80 channel,
Hand held UHF – 80 Channel;
A shovel;
Ratchet strap (for re-beading a tyre);
Fire extinguisher (the right one);
Fire blanket;
10 litres of water minimum;
Appropriate tools such as a wheel brace (don't laugh as people come out with no means of taking a wheel off a vehicle);
Comprehensive first aid kit;
Any other equipment you think is necessary to make your visit more pleasant.
The 'Do Nots'
Please STAY on the 4wd tracks, do not drive on virgin bush land in Wilbinga;
Do not light fires during fire restricted periods, check with the Gingin Shire, DBCA and DFES for online updates on fire restrictions be it total fire bans or vehicle movement bans;
Do not drive fast on the beach, particularly past those parked up and recreating (on foot);
Do not rip the DBCA directional signage up that are already established in the Park;
Please do not venture over the borders into private properties or over the exclusion zones north and south of the park, rangers will be on patrol over the festive season and they WILL issue infringements.
The 'Do's'
Drive appropriately and sensibly on all loose surfaces within the Conservation Park;
Please give way to the largest convoys;
Please keep convoys to a manageable size;
Please consider driving around the back of the Shacks as there will be families at the shacks over the festive season break;
Please take out what you bring into the Park (if you need extra rubbish bags Camp Remo should have spares from KABC);
Please be courteous to the Gingin Shire rangers if you come across these guys, they are only doing their job related to theirs and the Shires 'duty of care'
Please let someone know (family or friend) that won't be out there with you when you are entering the Park and when you exit and a basic plan as to your where abouts during the day - get in touch when you are out safely with them. Just a simple mobile call will suffice.
Hazards and risks to be weary of;
Tidal movement – please check tides for beach conditions and weather (BoM);
There is still broken glass in the sand in places, please be mindful of your kiddies running all over the dunes as that is where much of the broken glass has been spotted;
Fire – check with DFES to set up a Fire exit strategy if you are already in the Park and a Fire starts up;
Mobile phone coverage – at this stage at Camp Remo but the Shire is looking into mapping the Mobile hotspot and placing signage, funding has been sourced for this now and it's going to happen next year;
Inbound vehicles? – head on collisions, just slow down and run them sand flags – PLEASE!
Please be courteous to other recreational users of the Conservation Park that are out there enjoying the festive season sensibly and responsibly too, please don't piss anyone off by being a dickhead.
Merry Christmas and a Happy and Safe New Year everyone, please enjoy Wilbinga – just don't wreck it for everyone else.