DPaW Volunteer Information
DPaW Volunteer Information & Forms
Being that we are all volunteering our time on DPaW managed estate we are expected to do a health and safety induction, here are all the relevant documents.
Please download them and read them as part of the induction process.
Please don't print these out, just simply read them on your devices or better, save the PDF's on your phones for future reference.
Forms - these will be made avaiable on the morning of the event, no need to print them out. We only put them up so everyone can get familiar with them and what is expected...
DPaW205 - for those that have not volunteered before - Click here! - now online;
DPaW208 - for those that volunteered at last years Wilbinga Cleanup event - Click here!; These forms will be made availabe to fill in on the day as well.
Risk Tool - Click here! - To help with the DPaW health and safety risk assessment, here is a very easy little windows program to assess risk with, it will only work on a windows computer.
Here is a screenshot below of what The Wallys determine as risk for what we are expecting to do this Saturday as a guide to other groups. We are just trying to simplify what DPaW are expecting of us against their health and safety policy and procedures.
Link above to download the risk calculator or here... Risk Tool - Click here! .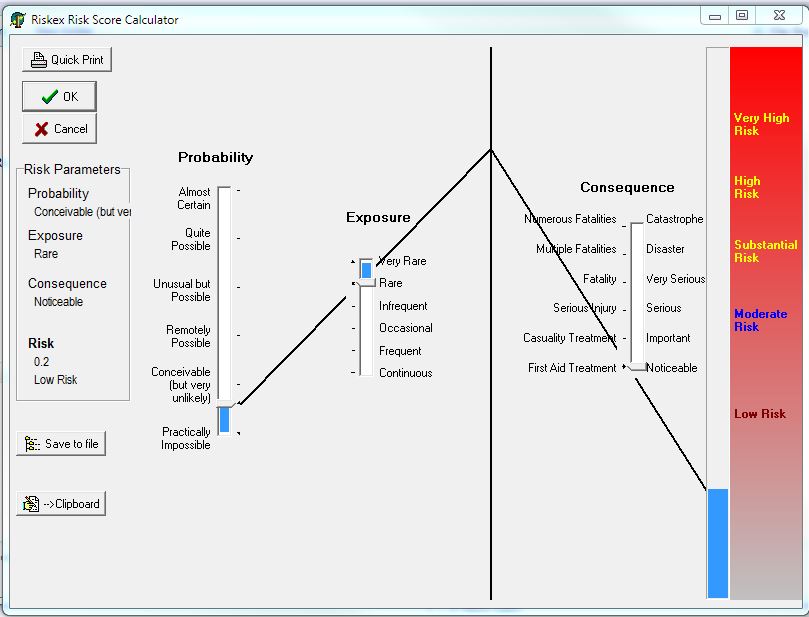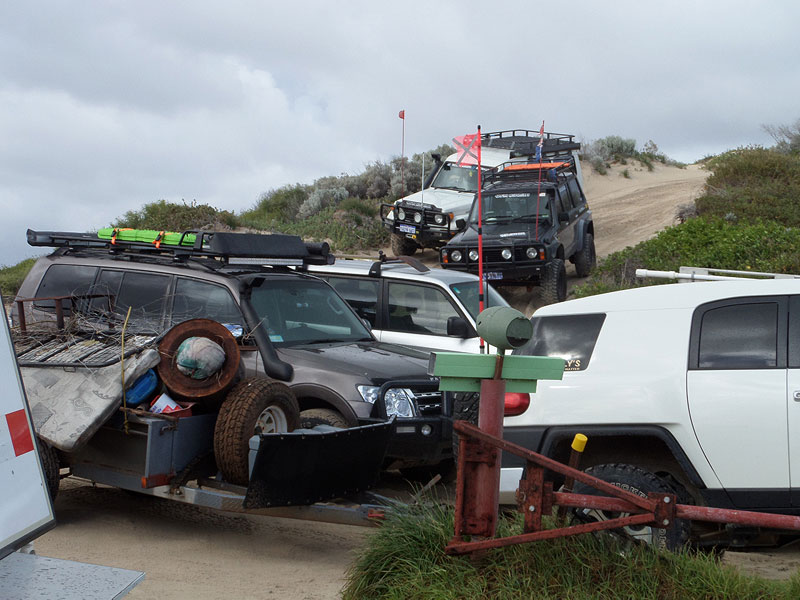 2015 Event Photos
Project clean-up event May 2015
Joomla Gallery makes it better. Balbooa.com
About Us
The Wilbinga Shacks Crew comprises owners, managers and volunteers of four shacks approximately midway along the coast from Two Rocks to Guilderton within the Wilbinga Conservation Park.
The four shacks have been in their current location for a period of 5 decades and have served the purpose for many years as recreational fishing shacks that were built by the original pastoral land managers of the time.
Generations later and these shacks are still maintained by the families of the original pastoral managers.
Back in 2008, the Government of Western Australia extended the Conservation Park from the Pastoral lands.
The Conservation Park now makes up for the majority of land from Guilderton North to Two Rocks to the South,
To the Northern boundary, there is still land outside the Conservation Park that is privately owned.
To the South, the Conservation Park boundary is separated by the City of Wanneroo metro beach (West) and 4 private properties to the South East.
The Department of Parks and Wildlife, Swan Coastal Parks and Visitors Services manage and service the Wilbinga Conservation Park.
Parks and Wildlife have recognised the historical value & significance of these four Shacks and those dedicated people that continue to maintain them against very challenging odds, both weather, and vandalism.
The Wilbinga Shacks Crew have agreed to maintain an 'adoption project agreement'' in a voluntary capacity working with Parks and Wildlife in an attempt to maintain future responsible access to the coastal areas of the Conservation Park for outdoor recreational purposes.
Annually the Wilbinga Shacks Crew and its volunteers coordinate and lead a yearly cleanup of the Park.
Custodians of the Wilbinga Shacks Crew are affectionately known as...
Gary;
Ken;
Bob;
Dave.
There are many, many volunteers that help these guys maintain all four shacks.
Here is a list of some of those dedicated volunteers;
Sandgroper (RIP)
Dazza
Smithy
Wally
Neville
Geoff - liaison officer;
And many, many more.
Other groups, clubs & organisations that have assisted and are supportive of the Shacks Crew projects;
Totally 4x4
The WA 4wd Association;
Track Care WA;
The Gingin Shire;
Keep Australia Beautiful Council;
Parks and Wildlife - Swan Coastal;
Wheres Wally Adventures;
The 4wd Club of WA;
4wding Responsibly;
Rise Above 4wd;
Full on 4x4 Adventures;
Mitsubishi 4wd Club;
Full on 4x4 Adventures;
Rigs and Rutz 4x4
Ultimate 4wd Training;
Adventure 4wd Training;
Off-Road Equipment;
Eureka 4wd Training;
4wd Extras;
Air Down 4x4
West Coast 4x4;
Rise Above 4x4;
The 4wd Club of WA
Land Rover Owners Club;
Land Cruiser Club of WA;
Perth 4x4 Accessories;
Ape Suspensions;
Motor Traders Association;
All Tracks 4wd Club;
Armadale 4wd Club;
TeamW4;
SRS Fabrications;
Coastal Cleanup Crew..
Land Managers worthy of mentioning;
Shawn Debono;
Brett Fitzgerald;
David Charles;
John Wheeler;
Terry Goodlich;
Vicki Winfield.
The Wilbinga Shacks Crew encourages all users of the Conservation Park to treat the park with the utmost respect which means keeping to the 4wd tracks - please do not drive through virgin bushland, keep OFF the vegetation. And what is taken into the Park, please take back out.
Wilbinga is a 'Conservation Park', it is not everyone's personal 'rubbish tip'.
Thank you.
The planning
The plan
The meeting Plan | What to bring | The Plan | Supportive Organisations
Here is the area displaying where the Conservation Park actually extends which measures to approx. 99 square kilometers.
Please try and remain in this area shaded blue as this is the Adopted Shacks Crew area and the only area we have left to recreate on as 4wdrivers closest to Perth - north. It MUST be protected.
The orange shaded area we are getting confirmation on.
To the north is private property, please keep out.
To the south is the Wanneroo area where we no longer have access since the closure of Dewar's Track by the City of Wanneroo for safety and environmental concerns.
If everyone could group up and head in somewhere between 8:00am and 9:00 am from either Wilbinga Road to the south or Wilbinga Grove to the north that would be great, this gives everyone plenty of time to fill their trailers up and still get back to the Shacks on their way out, the Shacks Crew will give everyone directions as the shortest possible distance back out on Wilbinga Road to Wanneroo Road and to the dump point.
Ok folks, making this real easy, please dump all your rubbish right here straight off the back of your trailers be it in heavy-duty plastic bags or strapped down on the trailers - at the orange pins, please, DBCA BBQ trailer and truck head in this way too on the blue line;
Above mapping showing tracks and pins are purely suggestions to the clubs and groups. If you know of another target area, go for it ;-)
DBCA will do a pickup later in the week.
The meeting Plan | What to bring | The Plan | Supportive Organisations
Home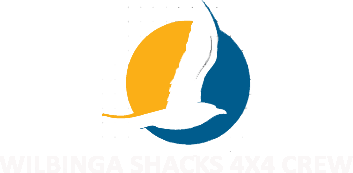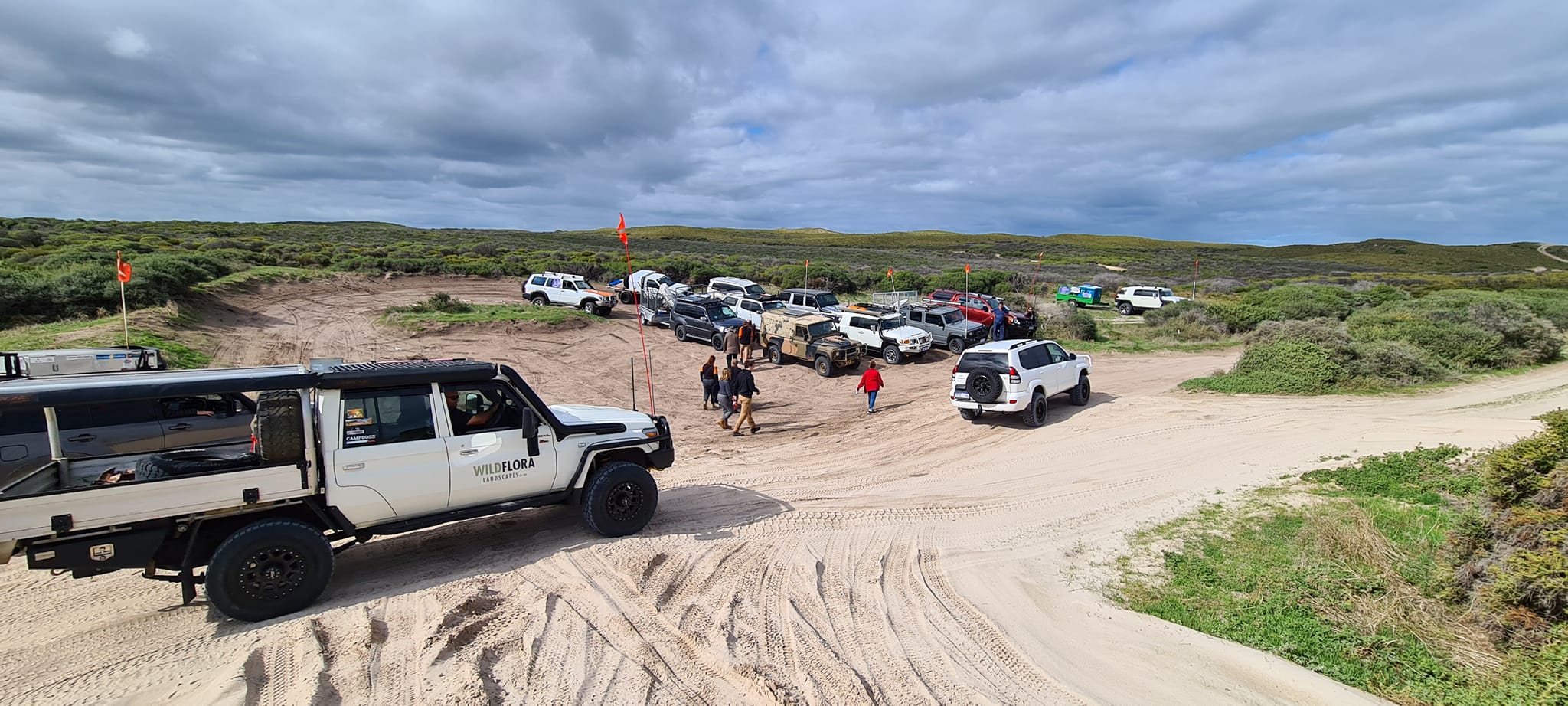 The Wilbinga Shacks Crew is dedicated to the sustainability of coastal lands and the promotion of responsible 4WDriving and coastal fishing.
The Shacks Crew would very much like to thank all the volunteers and supporters for their dedication, both new and past volunteers, thank you all so, so much for your contributions.
Anyone heading into Wilbinga? Can they please just ask themselves what they can do to continue the goodwill volunteer work that many people gave up their Saturday morning and early afternoon to do what was achieved on the 14th of May 2022.

DBCA Code of Conduct for volunteers
A member of the
Australian Recreational Motorised Association
Webmaster: Geoff Couper (website hosted freely by Ultimate 4wd Training on behalf of the Shacks Crew)